HOW TO ADDRESS ADDICTION AND SUBSTANCE ABUSE DISORDERS IN THE CANADIAN WORKPLACE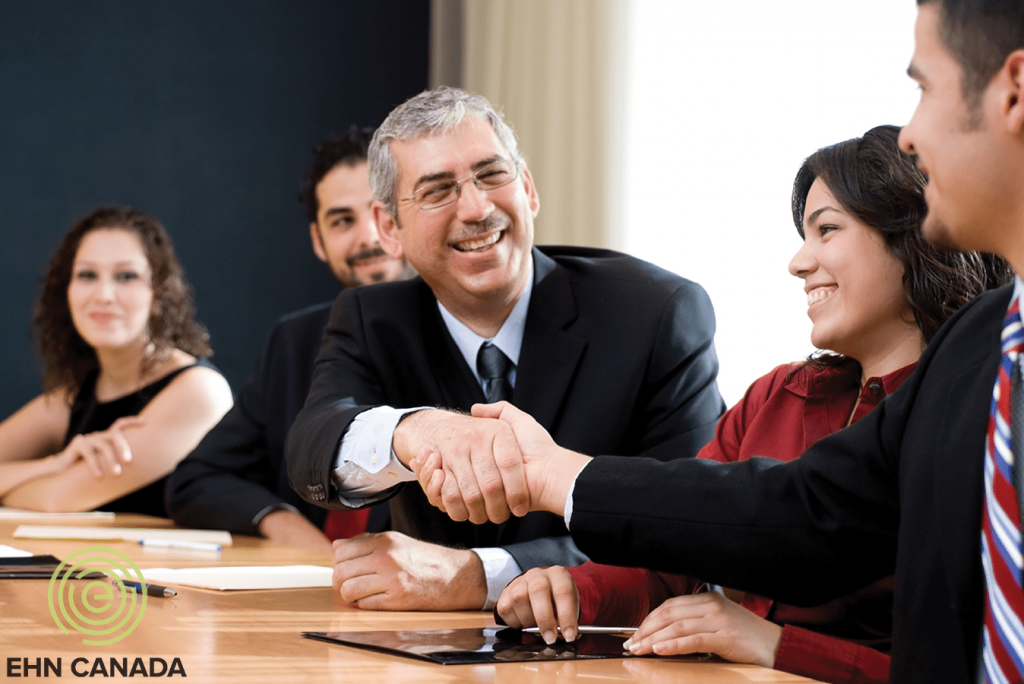 Approximately 1-in-25 Canadians over the age of fourteen have an addiction or substance abuse disorder (ASAD). This means that most large businesses in Canada will experience problems related to ASADs and should have plans in place for how to address them.
Occupational and workplace factors can increase prevalence
The following occupational and workplace factors can increase the probability that employees will develop ASADs. Expect above average prevalence of ASADs in jobs that have the following attributes:
Highly stressful, boring, or repetitive;
Very tiring, require working long hours, or require shift work;
Low satisfaction or no chance of promotion or career advancement.
Similarly, for workplaces where employees experience the following:
Isolation, infrequent or no supervision; a negative or toxic social environment;
Free alcohol at business meetings or a culture that encourages alcohol consumption.
Addiction and Substance Abuse Disorders Reduce Productivity and Safety
In Canada, the estimated annual cost of productivity lost to addiction and drug abuse disorders (ASADs) is $11.8 billion. In addition to the cost of reduced productivity of employees who develop ASADs, there are other costs such as absenteeism, presenteeism, turnover, disciplinary actions, and lower workplace morale.
At many jobs, employees with ASADs can endanger themselves. In some jobs and workplaces, employees with ASADs can also endanger other employees around them. Even worse, in some industries employees with ASADs can potentially endanger members of the public.
Canadian Organizations Have a Duty to Accommodate Employees
Unlike in the United states, in Canada, human rights law protects employees with disabilities, and considers an employee with an addiction or substance abuse disorder (ASAD) to have a disability. As a consequence, Canadian employers cannot easily fire employees who develop ASADs, as often happens in the United States.
In Canada, the employer has a duty to accommodate the employee, where "accommodation" includes the following:
Time off to participate in treatment programs;
Access to employment assistance programs (EAPs);
Allowing the use of vacation or short-term disability days while they are recovering.
Canadian Organizations Benefit from Implementing Comprehensive Policies That Address Addiction and Substance Abuse Disorders
Canadian organizations that effectively implement comprehensive addiction and substance abuse (ASAD) policies experience a range positive outcomes, most of which directly increase employee productivity or reduce the organization's costs:
Increased employees' performance and productivity;
Reduced absenteeism;
Improved safety metrics and fewer accidents;
Increased employee retention and reduced turnover;
Decreased cost of employee benefits;
Improved employee physical health, mental health, and morale.
How to Develop and Implement a Comprehensive Policy to Address Addiction and Substance Abuse Disorders
Before starting, do research to ensure that you understand how addiction and substance abuse disorders (ASADs) affect your organization and its employees, and also to ensure that you understand all related employee needs and organizational needs. Familiarize yourself with relevant Canadian labour and human rights laws, and the laws of provinces relevant to your organization.
A comprehensive ASAD policy contains the following eight components.
Policy Statement
Prevention Communication
Observation & Investigation
Support Services
Return to Work
Non-Compliance
Evaluation & Improvement
Legal Requirements
#1 Write a Policy Statement that Describes your Policy's Objectives and Scope
A Policy Statement defines the policy's objectives and scope. It must state the the following:
Your organization's position on addiction and substance abuse disorders (ASADs);
The policy's purpose and goals;
Human scope: to whom the policy applies;
Time and location scope: when and where the policy applies;
Substances scope: to which substances (or types) the policy applies;
Behavioral objectives: expectations, roles, and responsibilities of all employees, managers, and leadership;
Safety rules: employees' obligations and the organization's obligations intended to maintain a safe workplace.
Warning: since your policy must conform to Canadian labour laws and human rights laws, and also to any relevant provincial laws, please consult with a legal expert before finalizing your Policy Statement.
#2 Prevention Through Education and Communication
Make a plan to educate your employees regarding the following areas related to addiction and substance abuse disorders (ASADs) and regarding the policy itself:
The importance of healthy living and the harmful effects of ASADs;
The warning signs that employees should look for that might indicate that they themselves, or one of their coworkers, may be developing an ASAD;
Occupational and workplace risk factors that promote ASADs and how to develop healthy ways to manage stress;
The policy's purpose, what guidelines employees are expected to follow, and what knowledge and support resources are available to them.
Key messages you should emphasize
Putting some extra energy and creativity into communicating the following key messages will be worth the effort. They will help align your organization's culture and norms with the policy, thus influencing your employees to behave accordingly:
Communicate the following two messages together. Firstly, the organization will not tolerate substance-related impairment while working. Secondly, the organization does provide a supportive and trustworthy environment for employees who come forward and seek help with their ASAD.
Communicate the fact that stigmatizing employees with ASADs is harmful and counterproductive. This will help create a culture and environment that is genuinely supportive and trustworthy.
Encourage employees to seek help immediately when they think they might be developing an ASAD.
#3 Observation and Investigation for Early Detection
Observation and investigation increase the rate of early detection, which reduces the cost of ASADs to the organization and reduces the recovery time and difficulty for employees. Your policy should specify who is responsible for observation and investigation activities, and ideally should also outline required training for those roles. You also need to specify what kinds of behaviors or changes in employee performance are acceptable causes for suspicion that an employee has an addiction or substance abuse disorder (ASAD).
Include drug and alcohol testing at your discretion
A recent CCSA study emphasizes the weakness of the evidence in support of the claim that drug and alcohol testing reduces workplace ASAD. Include drug and alcohol testing in your policy only if you have good reason to believe that it will help achieve your policy's goals.
Drug and alcohol testing in Canada
In Canada, workplace drug and alcohol testing are governed by health and safety law, and human rights law; this includes both federal and provincial law. If your policy includes drug and alcohol testing, consult with legal experts to confirm that your procedures comply with all relevant laws.
When an employee in Canada is under suspicion and also in denial
In Canada, when there is cause for suspicion that an employee has an ASAD, but the employee denies that he or she has any issues, the employer has a legal "duty to inquire." Ideally, you should train management in your organization regarding how to fulfill this duty.
Procedures for investigating suspicion or incidents
Investigations may occur when there is cause for suspicion or in response to an incident. Your procedure should explain how to decide when an investigation is complete and how to decide when further investigation is required. When further investigation is required, it's often appropriate to have an independent medical evaluation conducted by doctors with both addiction and occupational medicine expertise. Don't forget that you must take all necessary precautions to protect employee confidentiality throughout an investigation.
#4 Provide Support That Is Good Enough to Strengthen Relationships
Create a list of all the support services that you will offer employees such as educational programs, general medical check-ups, psychological counseling, and employee assistance programs (EAPs). In addition to descriptions of each service offered, explain how employees can access each service. Also, for each service, don't forget to specify how client confidentiality will be protected.
Investing in high-quality support for employees produces good returns
Providing physical and mental health support for your employees helps with early detection of addiction and substance abuse disorders (ASADs). If the support you provide is perceived as genuinely useful by employees, this will usually increase their feelings of being supported and improve their trust that the organization cares about them. Employees who have a stronger relationship with the company and believe that its support services are useful should generally be much more willing to come forward and seek the organization's help when they suspect that they may have an ASAD.
#5 Ensure that Returning to Work is Supportive and Accommodating
Make a plan for how to support employees who return to work after receiving treatment and recovering from their addiction or substance use disorder (ASAD) while also managing risks to the organization. List the conditions that an employee must meet before returning to work and also the conditions that the employee and the organization must meet after the employee returns to work. Conditions for employees can include requiring them to participate in return-to-work programs, monitoring their performance, and regular evaluations by addiction specialists.
In Canada, employers have a duty to accommodate returning employees' needs
Given that Canadian employers have a duty to accommodate employees with ASADs, one necessary condition for the organization is that it must accommodate returning employees' needs.
#6 Clearly Define Non-Compliance and Its Consequences
For your organization to be able to consistently enforce your policy, you must list what actions count as violations, together with the consequences for violators. Violations can include possessing alcohol or other psychoactive substances at work or performing work while under the influence of such substances.
#7 Schedule Policy Evaluations and and Improve the Policy Continuously
You won't know whether or not your policy is working if you don't evaluate it regularly, and consequently, you won't know how to improve it. Perform policy evaluations according to a schedule; don't only perform them reactively (e.g. in response to incidents or policy failures).
Use appropriate metrics
Make sure that the metrics you use to evaluate your policy are accurate measures of your policy's objectives. Commonly used metrics include absenteeism rates, EAP utilization rates, incident rates, and measures of employee productivity.
Assess needs and consider independent evaluations
If feasible, conduct needs assessments to determine if your policy is adequately addressing all current employee and organizational needs. As an additional possible approach, consider what strengths and weaknesses you would expect of an evaluation conducted by independent consultants and when such an evaluation might be useful.
Consult all stakeholders when formulating improvements to the policy
When a policy evaluation identifies areas for improvement, you will have to come up with improvements to the policy. Consult all relevant stakeholders to provide you with guidance to design the best solution. Also, before making actual changes to your policy, consult relevant legal experts to confirm that your intended changes do not violate any relevant laws.
#8 Don't Forget About Legal Requirements
It's worth repeating that your addiction and substance abuse disorder (ASAD) policy (including all procedures and activities it includes) must conform to relevant labour laws and human rights laws. In Canada, your policy must conform to both federal law and provincial law. Before implementing a new policy, or amending an existing one, consult with legal experts to ensure that your policy does not violate any relevant laws.
Implement Your Policy Consistently and Authentically—Walk the Walk!
For your addiction and substance abuse disorder (ASAD) policy to succeed, you must build trust, goodwill, and stronger relationships with your employees, and also shift your organization's culture. Any actions or behaviors from the organization that employees perceive as unreliable, unreliable, selfish, or disingenuous will seriously endanger the policy's success. Hence, it is of utmost importance that your organization executes the policy as accurately, consistently, and earnestly as possible.
Leverage leadership's potential and ensure that management is aligned
Ensure that leadership's commitment to the policy is highly visible and highly consistent. Ideally, persuade at least one member of leadership to become an enthusiastic and outspoken champion of the policy. Ensure that management and anyone else responsible for executing the policy is clear on its goals, objectives, and driving values.
Continuously communicate with all employees
As outlined in your policy, aim to change behavior and shift culture through communication:
Increase awareness and knowledge;
Reduce stigma and discrimination;
Increase employees' faith in the organization and their trust that your policy is intended for their benefit;
Educate employees on how to detect warning signs of ASADs in themselves and in others;
Persuade employees to seek support from the organization when they think they might need it.
Meet Us and Learn More About Addiction in the Canadian Workplace at the Recovery Capital Conference of Canada
Edgewood Health Network will be hosting the Recovery Capital Conference of Canada, in Toronto, on September 13th and 14th. We would be very happy to see you there and meet you in person!
For those of you interested in learning more about addiction in the Canadian workplace, we have two keynote speakers at the conference who will be lecturing on related topics. The first speaker is Dr. Jag Khalsa (link to lecture info and bio); the second speaker is Andrew Freedman (link to lecture info and bio).
References and Further Reading
(2018). A Review of Workplace Substance Use Policies in Canada: Strengths, Gaps and Key Considerations. Retrieved from http://www.ccsa.ca/Resource%20Library/CCSA-Workplace-Substance-Use-Policies-Canada-Report-2018-en.pdf
(2010). Problematic Substance Use That Impacts The Workplace. Atlantic Canada Council on Addiction. Retrieved from https://www.gnb.ca/0378/acca/pdf/ACCA-Toolkit-English.pdf
Start the Conversation: Problematic Substance Use and the Workplace. Retrieved from https://www.mentalhealthcommission.ca/sites/default/files/2018-05/substance_use_brochure_2018_eng.pdf
Lang Michener. Substance Abuse and Accommodation: Insight into Canadian Employment Law. Retrieved from https://hiring.monster.ca/hr/hr-best-practices/workforce-management/improving-employee-relations/substance-abuse-by-employee-canada.aspx